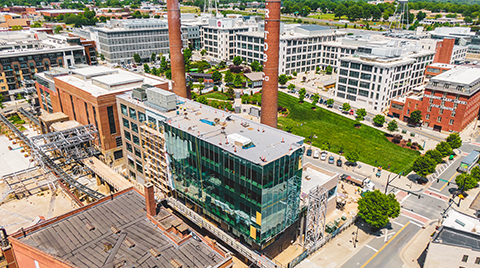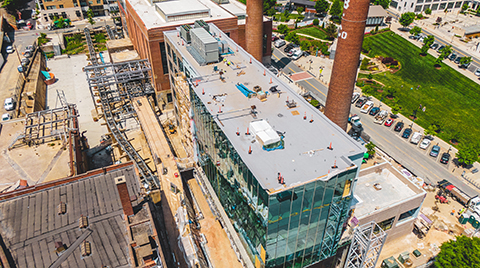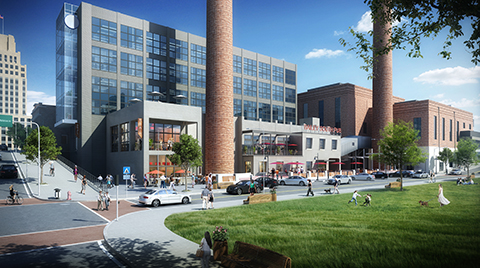 Bailey Power Plant 23-1
450 N. Patterson Winston-Salem NC 27101
Lease Type

Full Service (Office)

Lease Rate/SF

$26.00-$29.00 PSF (Office), $25.00 PSF (Retail)
Bailey South is a unique development that combines a 10,000 SF historic power plant with 65,000 SF of innovative new design. Expansive outdoors spaces, engaging building design, and connectivity to the surrounding live-work-play community create an unparalleled opportunity for retail, entertainment and office space. The 2nd floor retail and office entrance is serviced from R. J. Reynolds's historic elevated railroad trestle that extends directly from 4th Street sidewalk, downtown Winston-Salem's busiest pedestrian and car thoroughfare. This vibrant, mixed-use project will play an important role in the expansion of the Wake Forest Innovation Quarter and its impact on the surrounding downtown Winston-Salem community.
Details
Property Information
Property Type

Office, Retail


Floors

5


Elevators

Yes


Parking

Parking Specs

Pricing & Terms
Lease Rate/SF

$26.00-$29.00 PSF (Office), $25.00 PSF (Retail)


Lease Type

Full Service (Office)


Comments

75,000 SF Phase 2 of the former RJR Tobacco power plant redevelopment.

Property Documents
// Adding support for client to create a custom content box at the end of each listing ?>