Thank you for joining us for part two of our post-pandemic office blog series. In part one, we looked at the evolution of office trends to see how current events and technology have shaped the workplace and employee preferences over time. In part two, we allow statistics to tell the story of remote work. We read through hundreds of articles and studies to understand the impacts of remote work on individuals and organizations. In this article, we highlight seven takeaways for office users and investors to consider:
Leaders and Employees: Statistics show that many leaders have a better work-from-home experience than their employees.
Women: Working from home during the pandemic was especially hard on working moms.
Gen Z: Job satisfaction and workplace preferences vary for the youngest generation of professional workers, who began entering the workforce during lockdowns.
Work-Life Balance: Blurred work-life boundaries may lead to higher levels of stress and burnout.
Great Resignation: In 2021, the percentage of engaged employees declined for the first time in over a decade.
Workplace Preferences: Employees prefer an office environment when they are working in collaboration with others.
The Office: The physical office offers significant benefits to both companies and employees.
---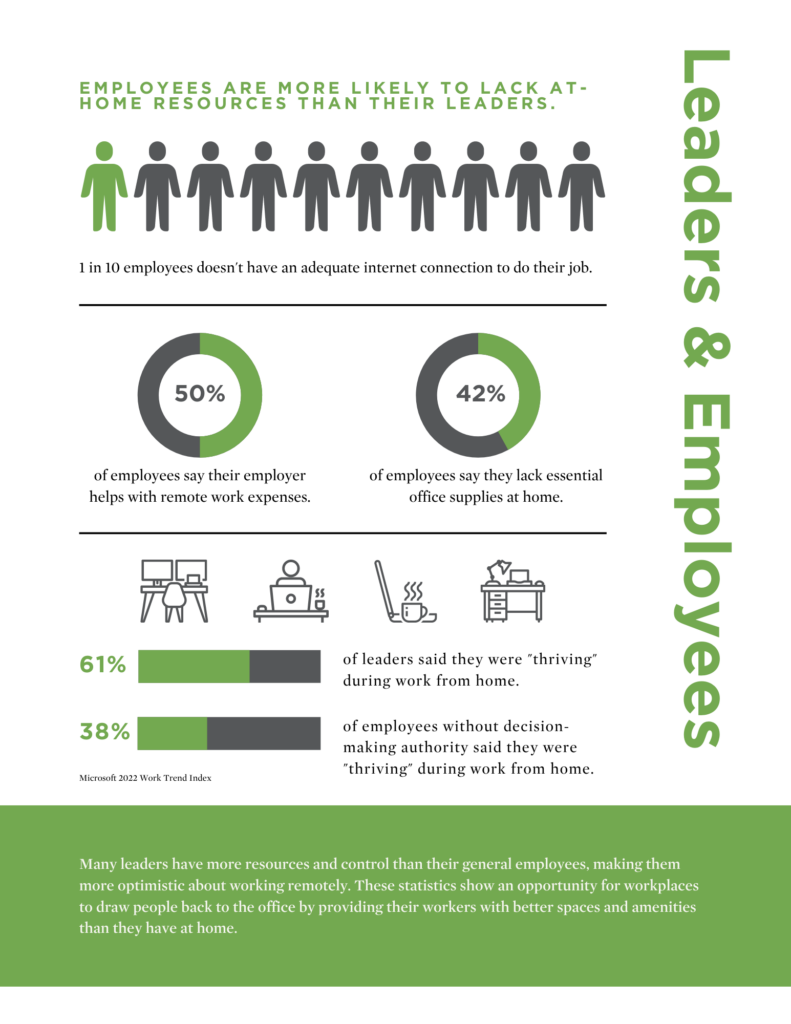 ---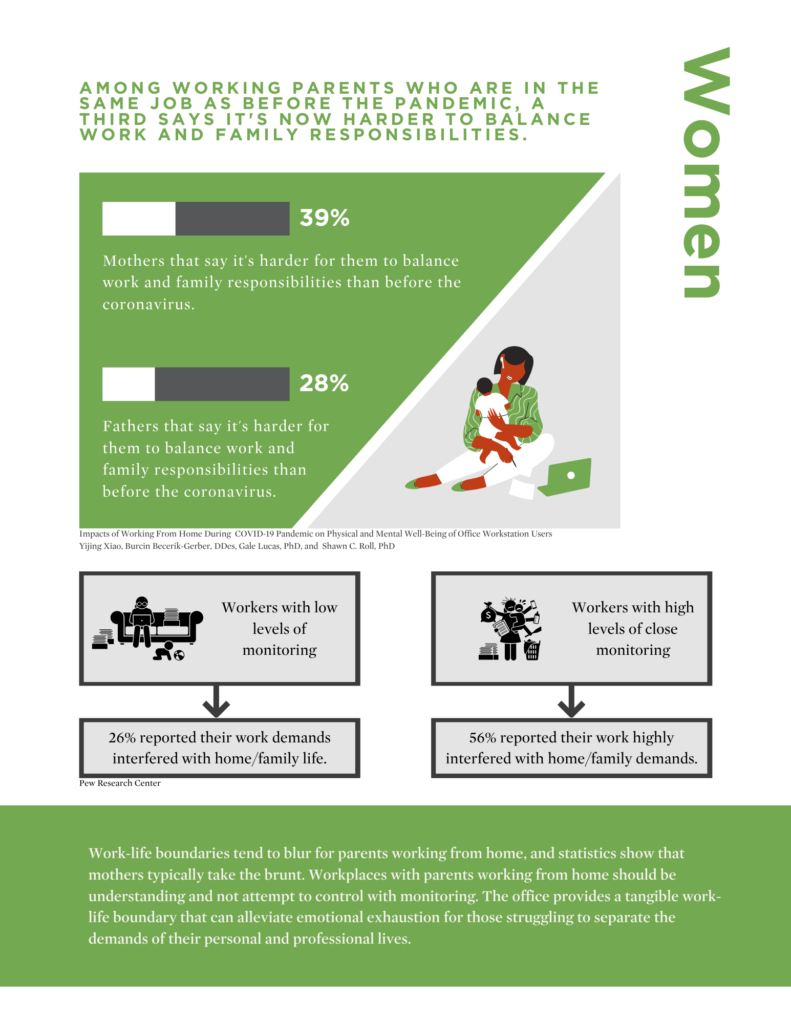 ---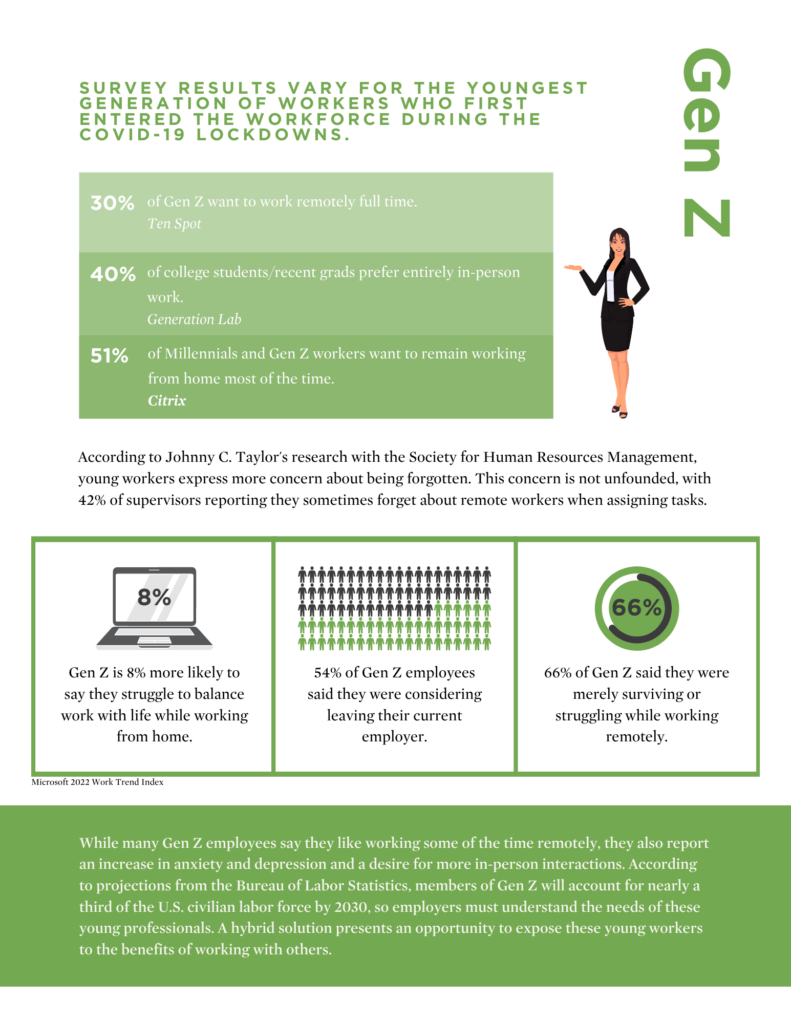 ---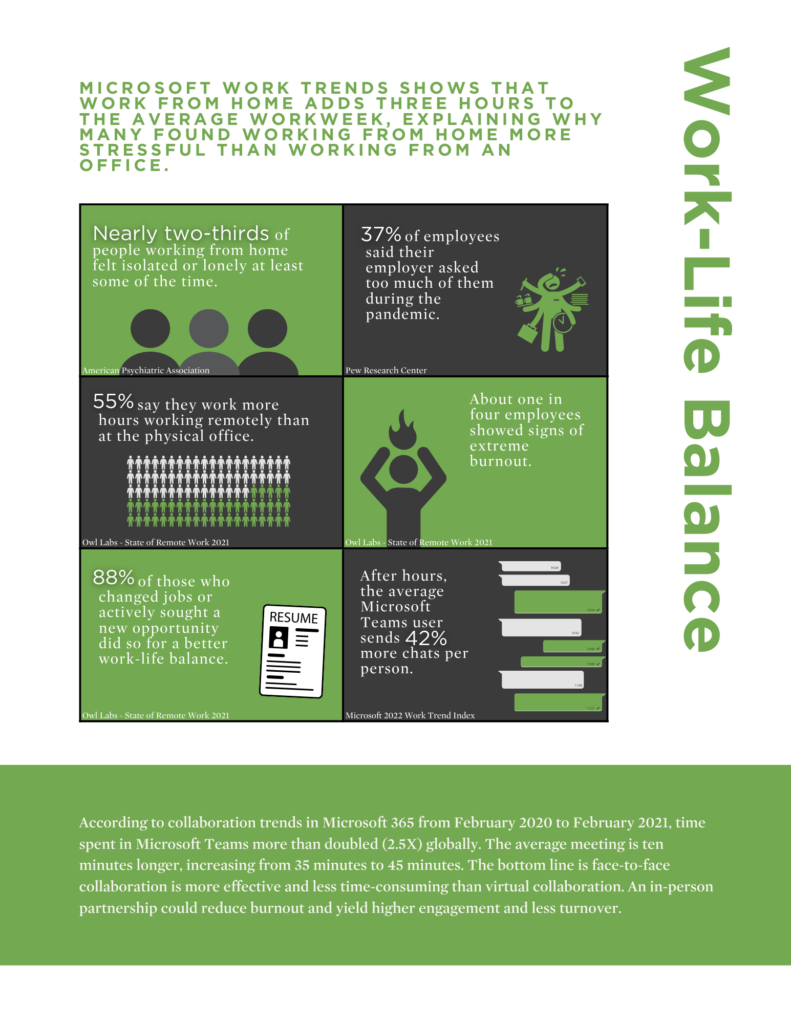 ---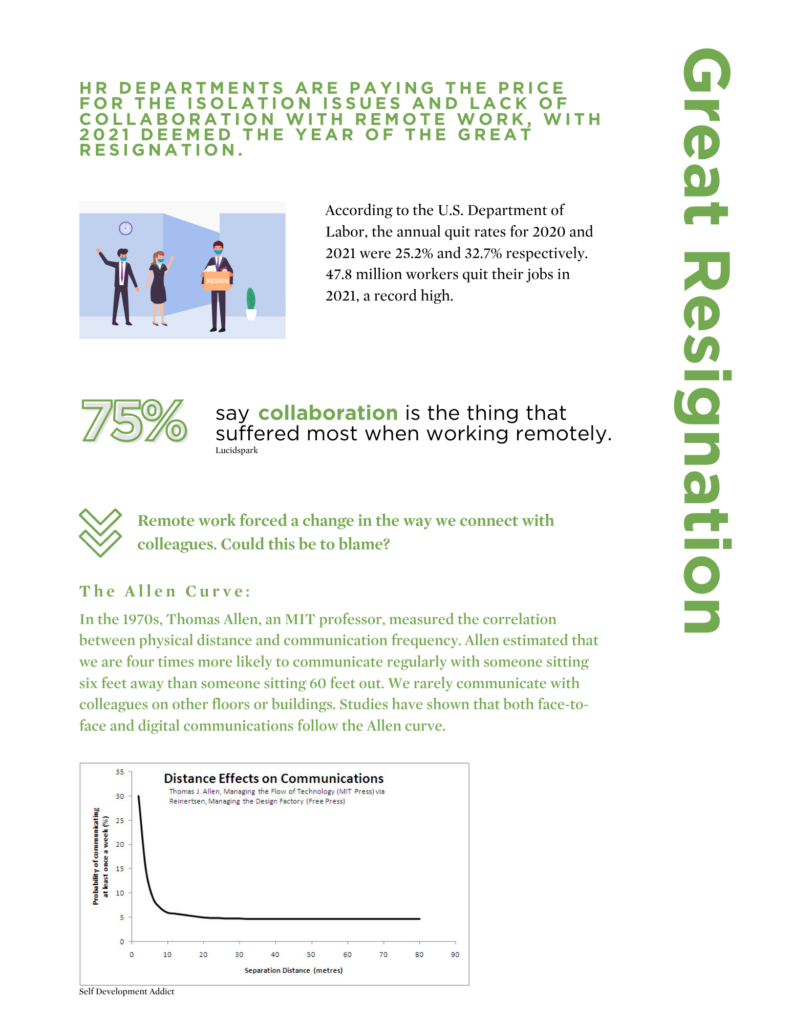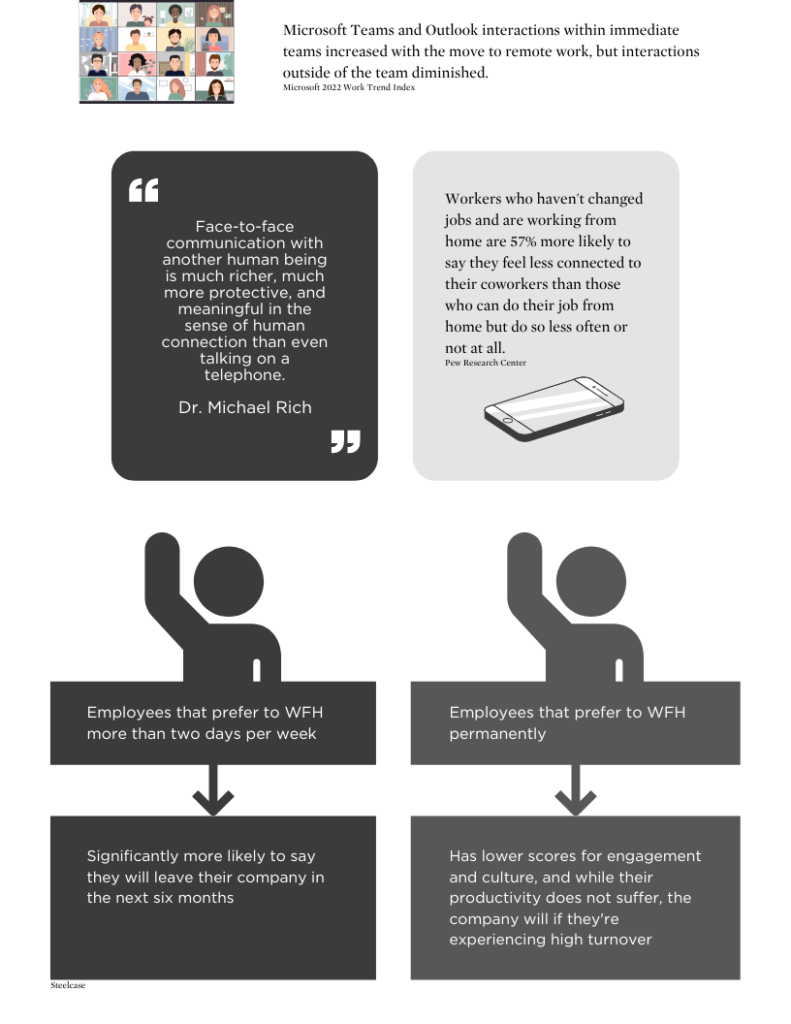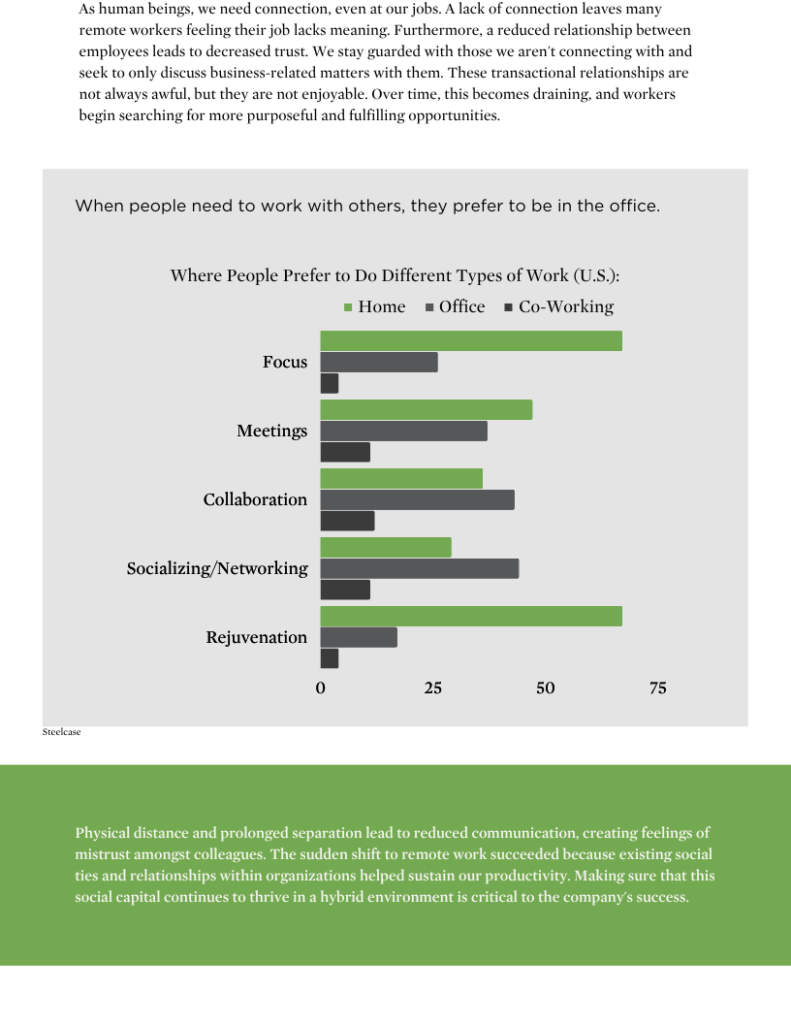 ---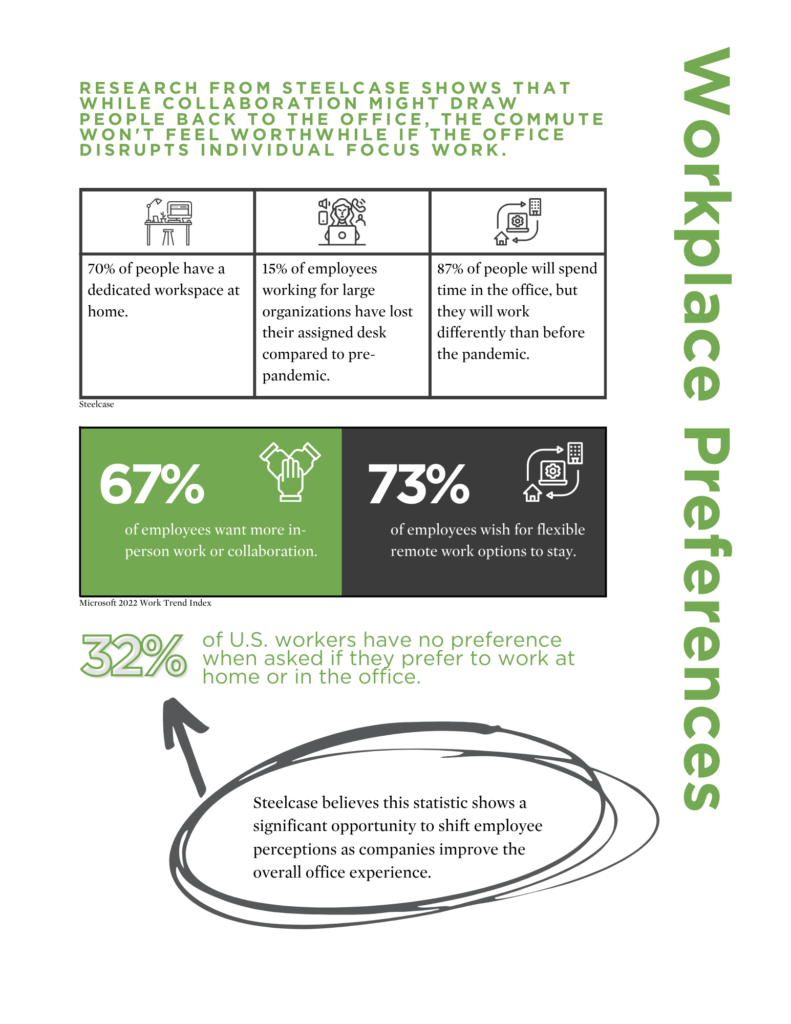 ---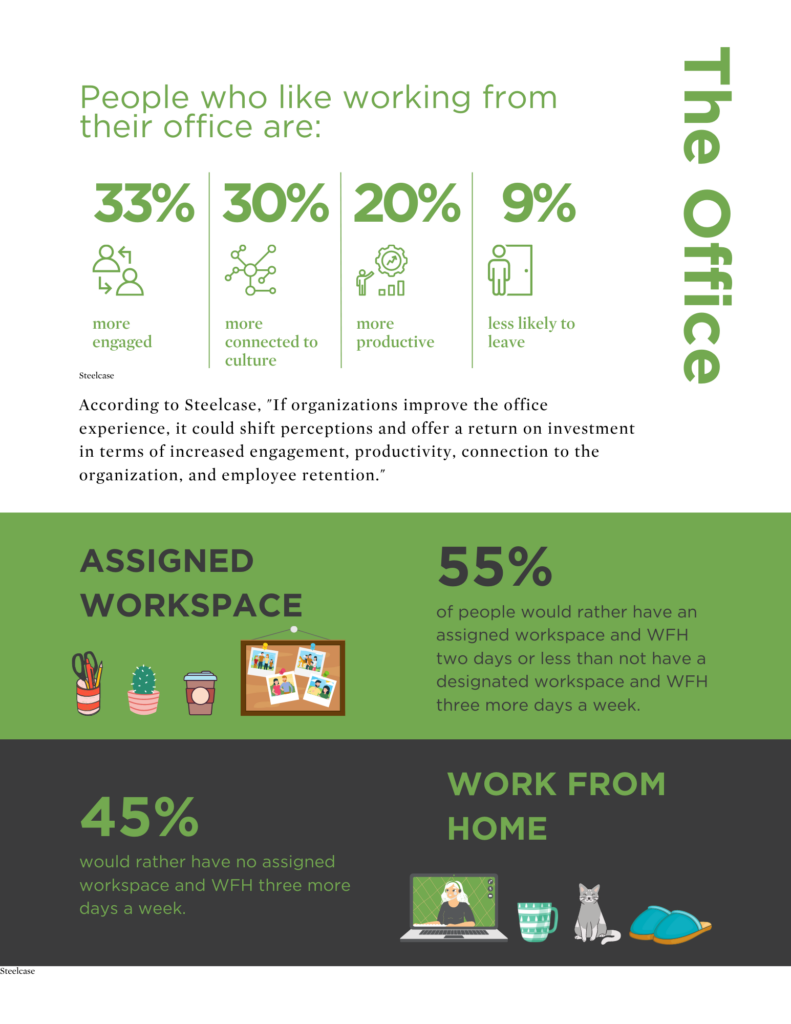 ---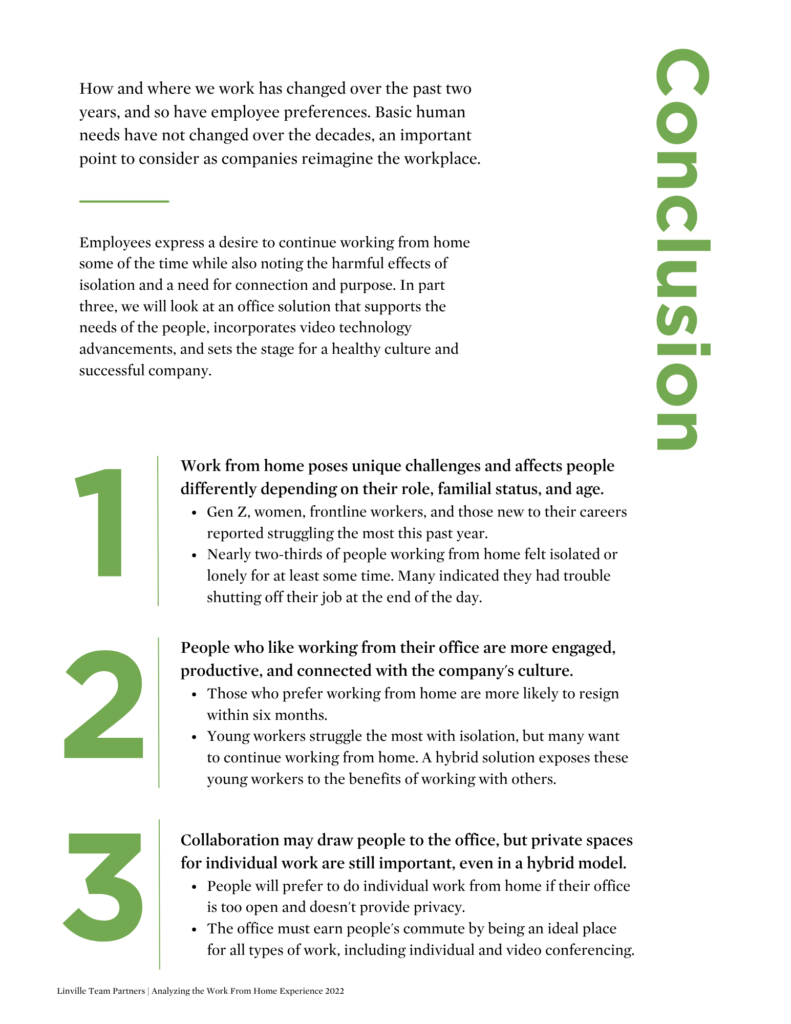 ---
References