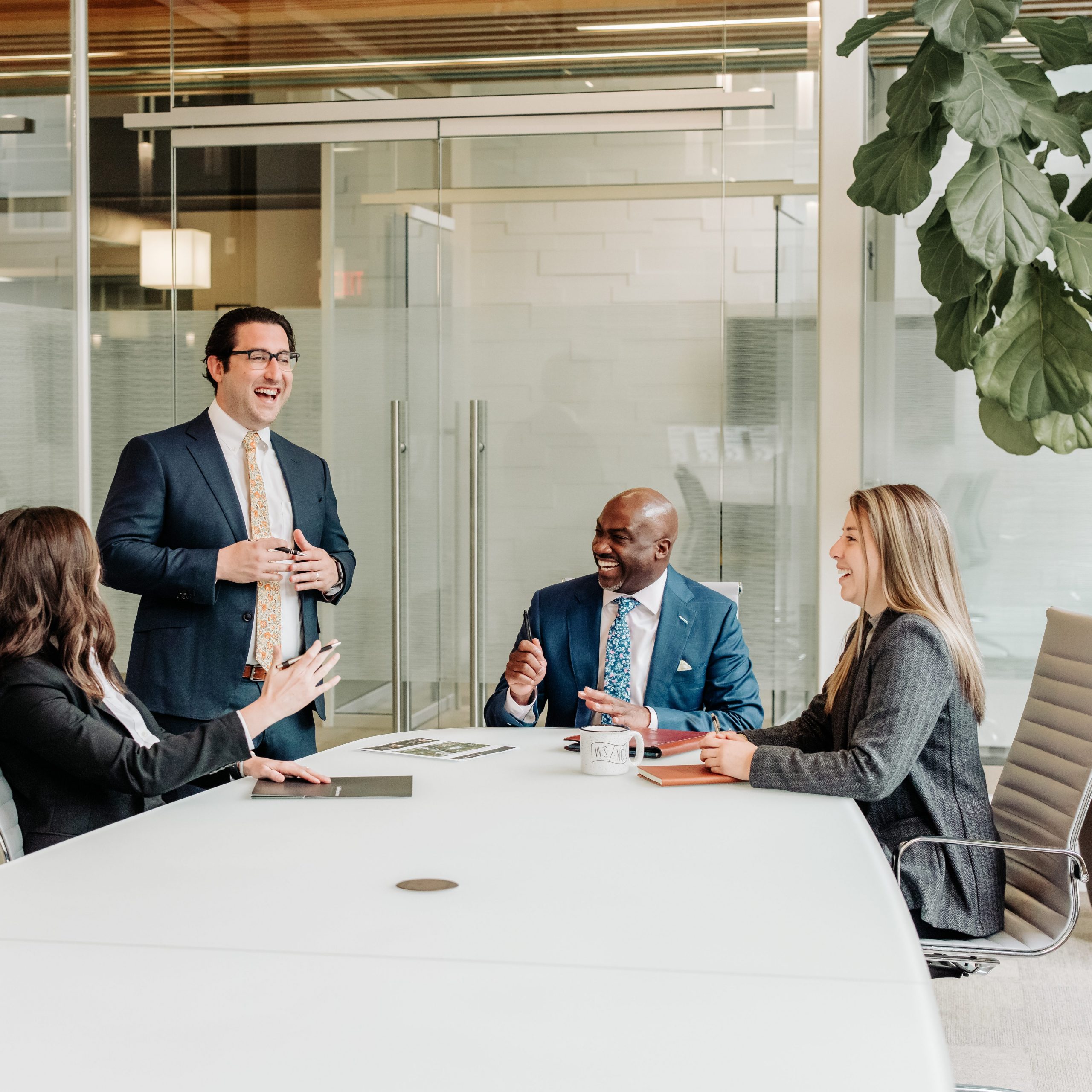 Award-winning service.
We strive to give our clients unmatched results in all of their transactions, which has resulted in Linville Team Partners receiving a number of awards. We have been recognized for our leadership in leasing and sales in our markets, our company's overall growth, and for our commitment to Downtown Winston-Salem.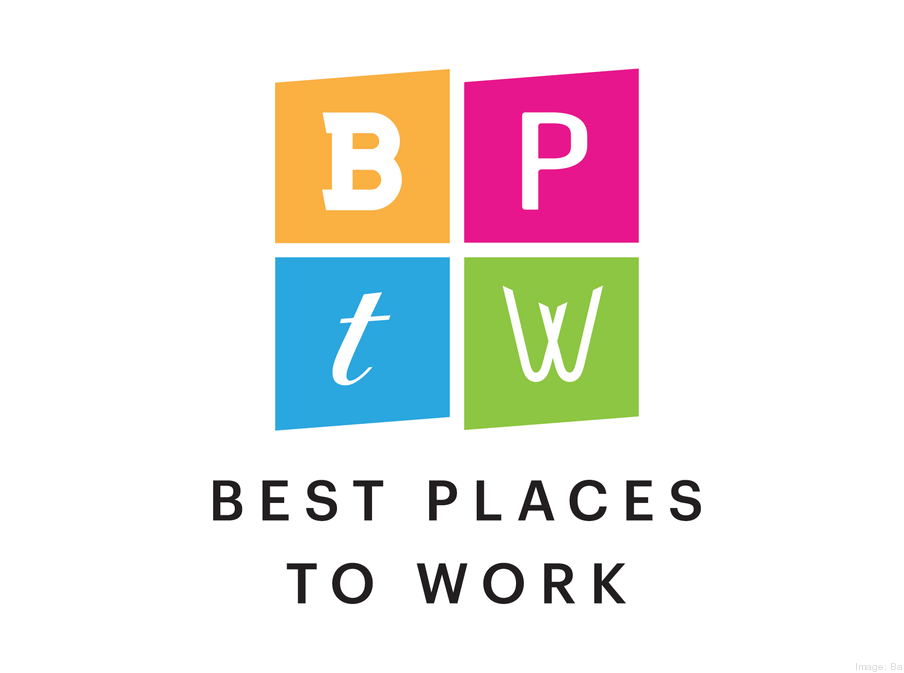 I continue to be amazed by the service, responsiveness, commitment and teamwork that we and many of our clients have had with Linville Team Partners. They just seem to make the entire process that much easier for all involved. Each team member I have worked with brings a wealth of real estate knowledge and most importantly, a commitment to making our community a better place to live here in Winston-Salem. A great team of highly committed and experienced commercial real estate professionals!"
Gray Barbour
FirstBank
The folks at LTP exude passion, enthusiasm, and a genuine desire to help first. Extremely knowledgeable and professional…but also just plain fun to work with! Highly recommend for commercial real estate needs, especially in downtown Winston-Salem which holds a special place in my heart."
Jason Clubb
Current Coworking
Linville Team Partners is an exceptional business. Their passion for excellence and professionalism is not only satisfying to their clients but is positively impacting the local Winston-Salem community."
Ashley Hooker
LAMBERT Architecture + Interiors
I have loved working with Linville Team as landlords and know they are dedicated and talented brokers. They are committed to making Winston-Salem a great place to live, work & give back to the community. Highly recommend!"
Claire Calvin
The Porch Kitchen & Cantina
Excellent team of knowledgeable and outstanding commercial agents. They are 100% committed to making the deal work, and are diligent in their follow-through. Wouldn't even consider using another firm."
Stephen Phillips
Zoom Interactive
I can't say enough good things about the entire Linville Team organization. I have worked with this firm since their inception. Everyone at Linville Team is very knowledgeable, always prompt to respond and truly work well as a team. I highly recommend them for any commercial real estate needs you may have."
Michael Myers
Kilpatrick Townsend
Recent Experience
365 West Bodenhamer Street
Linville Team Partners is pleased to announce that on January 27th Printing Partners, Inc. completed the sale of its building at 365 West Bodenhamer Street in Kernersville to Sutton Brothers, a local plumbing and HVAC service and repair company. This recently remodeled 38,300sf flex building is fully heated and cooled, sprinklered, and sits 3.18 acres. Nick Gonzalez and Sarah Beth Ruffin of Linville Team Partners represented the Seller and Jeff Jordan represented the Buyer.
3980 Premier Drive
Linville Team Partners represented the the Landlord, Front Street Capital, in leasing a 12,000+ SF Class A office space at 3980 Premier Drive to vTv Therapeutics.
vTv Therapeutics is a clinical-stage biopharmaceutical company engaged in the discovery and development of orally administered small molecule drug candidates to fill significant unmet medical needs.
Innsbruck Mall
Innsbruck Mall, located at 85 Tunnel Road in Asheville, North Carolina, sold for $11,375,000. This ±22 acre mall property was a unique development opportunity in this sought after market. The land has excellent topography and is targeted for Urban Place rezoning, which would allow for and encourage the creation of a walkable, mixed- use development. With this shift towards higher density commercial use, the high-demand of the Asheville market, and the rare topography, this property is distinct.
Ben Bloodworth and Jason Bush of Linville Team Partners represented the sellers, a local Winston-Salem and Elkin family, in this transaction.
210 West Fourth Street
Linville Team Partners represented both the Landlord and the Tenant in leasing this 6,400 SF of Class A office space in the heart of downtown Winston Salem. The space was leased to Current Coworking, a curated coworking space, designed to meet the evolving needs of today's creative, efficient, and entrepreneurial workforce.
Bailey South
Linville Team Partners is pleased to have represented the Landlord in leasing one of the Bailey South retail spaces to Black Mountain Chocolate Factory, now Black Mountain Chocolate Bar.
The new space 4,800 SF space almost doubles Black Mountain Chocolate's square footage, giving them room to host chocolate tasting events and classes. The expanded lounge can accommodate 75 guests indoors with additional seating outside.
Medcost
Linville Team Partners represented the Seller in this $9.9 million transaction. MedCost Benefit Service, has occupied the 40,000 SF building since 1998. The company serves more than 1,000 employers throughout the Carolinas and Virginia, including 40 hospitals, providing companies with strategic benefit plan design, flexibility in benefit administration, propriety provider network and customer-focused service.
Sentinel Commons
Linville Team Partners recently represented the Landlord of Sentinel Commons in leasing over 23,000 SF to a confidential law firm.
Located in the vibrant downtown core of Winston-Salem, Sentinel Commons is a mixed-use development that celebrates community by bringing people together. Here, unique office space, opportunities for co-working, arts, recreation, delicious food choices and entertainment come together in one convenient setting.
1418 South Stratford Road
 Linville Team Partners represented the Seller in the sale of this ±30,648 SF Retail/Flex space building. Located on 1.44 acres, this free standing building was originally built in 1964 and occupied by Hanes Furniture until 2009. The property underwent major renovation to exterior and interior in 1987 and was remodeled again in 2007. The property is well located on a main retail corridor of Winston-Salem, in an area of recent redevelopment activity for Forsyth County.
Linville Team Partners is a North Carolina commercial real estate firm in downtown Winston-Salem serving the Piedmont Triad region, including the area surrounding Greensboro, Winston-Salem and High Point. Our services include general brokerage and transaction management, investment advisory and capital markets services, development advisory, and real estate consulting. Linville Team Partners' full service brokerage expertise encompasses Office, Income, Medical, Multi-Family, Industrial, Raw Land and Land Assemblage, Retail, and Development including Investor/Owner and Tenant/User services.
Since opening in 2012, Linville Team Partners has quickly become an industry leader with a core focus of delivering exceptional commercial real estate services aimed to achieve client-focused success. Linville Team Partners prides itself on a company culture that produces unmatched creativity and a proactive approach in every facet of our business. Our goal through each client partnership is to deliver a unique service of maximized value, insightful experience and innovative solutions.