10 Year Anniversary
Thank you for helping us celebrate 10 years of Linville Team Partners! We would not be where we are today without the support of our clients.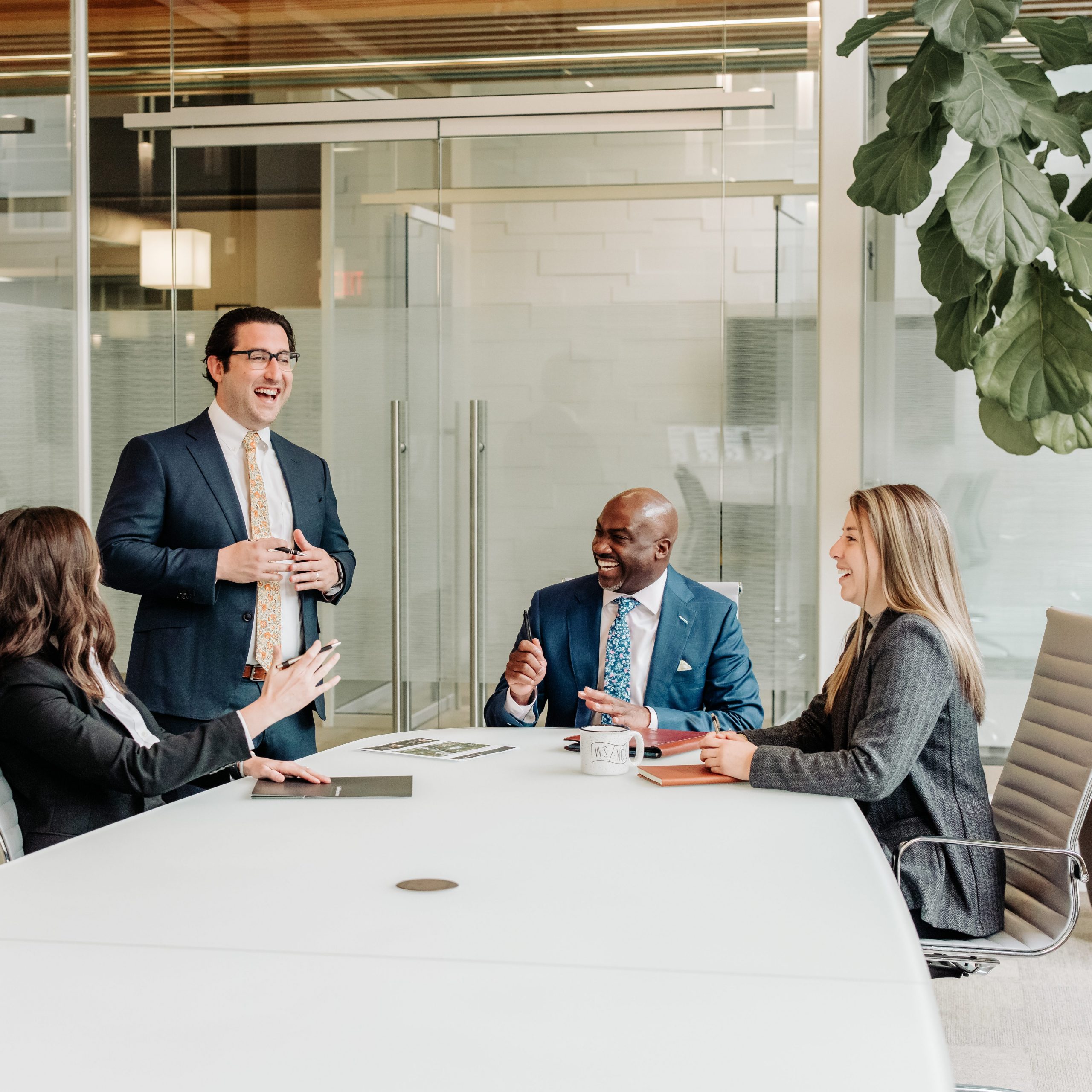 Award-winning service.
We strive to give our clients unmatched results in all of their transactions, which has resulted in Linville Team Partners receiving a number of awards. We have been recognized for our leadership in leasing and sales in our markets, our company's overall growth, and for our commitment to Downtown Winston-Salem.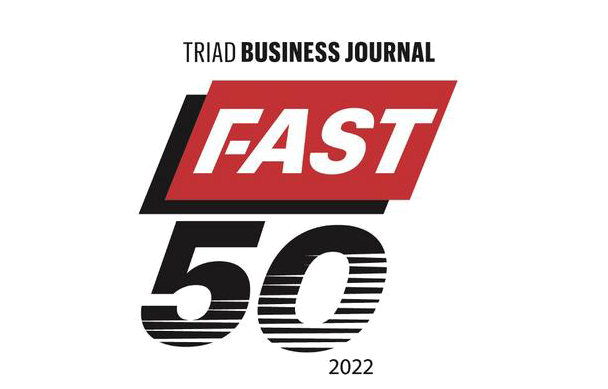 I continue to be amazed by the service, responsiveness, commitment and teamwork that we and many of our clients have had with Linville Team Partners. They just seem to make the entire process that much easier for all involved. Each team member I have worked with brings a wealth of real estate knowledge and most importantly, a commitment to making our community a better place to live here in Winston-Salem. A great team of highly committed and experienced commercial real estate professionals!"
Gray Barbour
FirstBank
The folks at LTP exude passion, enthusiasm, and a genuine desire to help first. Extremely knowledgeable and professional…but also just plain fun to work with! Highly recommend for commercial real estate needs, especially in downtown Winston-Salem which holds a special place in my heart."
Jason Clubb
Current Coworking
Linville Team Partners is an exceptional business. Their passion for excellence and professionalism is not only satisfying to their clients but is positively impacting the local Winston-Salem community."
Ashley Hooker
LAMBERT Architecture + Interiors
I have loved working with Linville Team as landlords and know they are dedicated and talented brokers. They are committed to making Winston-Salem a great place to live, work & give back to the community. Highly recommend!"
Claire Calvin
The Porch Kitchen & Cantina
Excellent team of knowledgeable and outstanding commercial agents. They are 100% committed to making the deal work, and are diligent in their follow-through. Wouldn't even consider using another firm."
Stephen Phillips
Zoom Interactive
I can't say enough good things about the entire Linville Team organization. I have worked with this firm since their inception. Everyone at Linville Team is very knowledgeable, always prompt to respond and truly work well as a team. I highly recommend them for any commercial real estate needs you may have."
Michael Myers
Kilpatrick Townsend
Recent Experience
Greif Manufacturing Portfolio
September 14, 2022. Linville Team Partners announced the sale of an Industrial Portfolio, consisting of four properties across 402,663 square feet. One of the four properties is located in Welcome, NC, and consists of 175,000 SF. The sale included 2262 Welcome Center Court, Welcome, NC; 25 Dewberry Lane, Cheektowaga, NY; 1242 Montgomery Drive, Meridian, MS; and 102 Commercial Drive N., Kingsland, GA. The Buyers, Moriah CD Industrial, LLC are made up of a joint venture between Moriah Real Estate Company in Midland, TX and CD Industrial, LLC in Dobson, NC.
A single tenant, GREIF Inc., occupies 100% of the four facilities. GREIF is a global leader in industrial packaging and containers and is a publicly traded company with shares trading as GEF.
119 Brookstown Avenue
Linville Team Partners' Ben Bloodworth and Tommy Adams represented the the Landlord of 119 Brookstown Avenue, Winston-Salem. Pike Engineering will occupy 6,023 square feet in the 55,000-square-foot Class B building developed in 1987. This lease was recognized by CoStar as one of the largest leases in the Triad in the first quarter of 2022.
Goler Memorial AME Zion Church
An affiliate of Kaplan Early Learning Co. spent $2.5 million to purchase the enrichment center of the historic Goler Memorial AME Zion Church in downtown Winston-Salem.
Buyers of the center and the parking lot is Capital Investors NC LLC of Lewisville, according to a Forsyth County Register of Deeds filing Friday. Matthew Marceron, president and chief executive of Kaplan, is a company official with Capital.
Fleet Feet Clemmons
Linville Team Partners represented Fleet Feet Winston-Salem in leasing their second location at Clemmons Town Center. The Clemmons area is developing rapidly with the addition of several new retailers and entertainment spots.
Lash & Blade
Linville Team Partners was pleased to represent both the tenant and the Landlord in a recent lease. Lash & Blade now has a new location at Winston Junction. Lash & Blade was started in 2019 and specializes in lash extensions, cosmetic tattooed make up, teeth whitening, dermaplaning, tooth gems, and more.
Strickland Brothers
Founded a little over five years ago, Strickland Brothers 10 Minute Oil Change recently opened its 100th location in Snyder, TX. Martin and Gianna, a husband-wife team, own the 100th store, their second location, and they plan to open many more in the Dallas area. LTP is proud to be this growing retailer's exclusive real estate partner.
CAREoline Wellness & Infusion Center
The Piedmont Triad has been receiving national recognition and topping the national charts for several years, so it's no surprise to see cutting-edge medical therapies like those offered at CAREolina Wellness & Infusion Center come to the area. The rise of mental health disorders and chronic pain syndromes motivated this team, including nurse anesthetists Stacy Brickell and Stephanie Capozzi, to explore safe and effective alternative treatments for patients not achieving symptom relief through traditional methods.
CAREolina Wellness & Infusion Center found its home in a central location near many medical offices and the major Winston-Salem hospitals. LTP is excited to welcome this experienced team of caring medical professionals to the community!
Liberty Plaza
Linville Team Partners represented the Seller in the sale of this ±200,452 SF office building. Located on 2.49 acres, this free standing building is located centrally in Downtown Winston-Salem.
Linville Team Partners is a North Carolina commercial real estate firm in downtown Winston-Salem serving the Piedmont Triad region, including the area surrounding Greensboro, Winston-Salem and High Point. Our services include general brokerage and transaction management, investment advisory and capital markets services, development advisory, and real estate consulting. Linville Team Partners' full service brokerage expertise encompasses Office, Income, Medical, Multi-Family, Industrial, Raw Land and Land Assemblage, Retail, and Development including Investor/Owner and Tenant/User services.
Since opening in 2012, Linville Team Partners has quickly become an industry leader with a core focus of delivering exceptional commercial real estate services aimed to achieve client-focused success. Linville Team Partners prides itself on a company culture that produces unmatched creativity and a proactive approach in every facet of our business. Our goal through each client partnership is to deliver a unique service of maximized value, insightful experience and innovative solutions.