Welcome! Whether you walked by our front window, follow us on Instagram or just stumbled upon this post on our blog, we are glad you are here! We are counting down the days to Christmas by celebrating exciting events that happened this year. Some are deals we were involved in, others are neighborhood events that we want to celebrate. Thanks for joining us and check back tomorrow for the next reveal…all the way to Christmas! 
1. BAILEY SOUTH
Back in June, the plans for Phase II of the Bailey Power Plant development, Bailey South, in Wake Forest Innovation Quarter were announced. This project is a 75,000 SF mixed-use reactivation of the former RJ Reynolds Tobacco Company's coal-fire power plant and a modern repurposing of a historical railway. Located in the epicenter of downtown Winston-Salem's Innovation Quarter, the second phase of Bailey Power Plant is being developed by Front Street Capital. 
In October, it was announced that The Variable would be the flagship tenant of the Bailey Power Plant block. The Variable is a three-time winner of the AdAge Small Agency of the Year and focuses on business innovation, marketing consulting and advertising services. They will occupy the top two floors of the new building upon completion. 
Read more about this exciting development here! 
2. Canteen Market & Bistro
Canteen Market & Bistro opened in August in the newly redeveloped 411 W. 4th building in downtown Winston-Salem. Canteen is owned by Claire Calvin, owner of The Porch and Alma Mexicana, and Eric Swaim, partner of Hoots Roller Bar & Beer Co. 
Canteen includes an upscale urban market featuring local products, jams & jellies, craft brews, and grab-and-go meals. In addition to the market, there is a gourmet restaurant that serves lunch and dinner everyday and brunch on the weekends. 
Canteen offers an eating and shopping experience unlike any other in Winston-Salem! We love having them just down the street from us – perfect for grabbing a sandwich or meeting a client for lunch. 
Check out everything they have to offer here! 
3. WINSTON-SALEM CHAMBER OF COMMERCE REBRANDING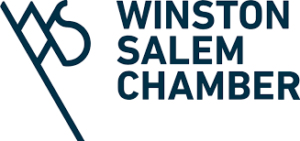 In October, the Winston-Salem Chamber of Commerce held their 133rd Annual Meeting. In addition to hearing from Tim Sloan, CEO & President of Wells Fargo, and celebrating local businesses, we got to hear about the Chamber's vision for their role in our city. Their new branding tells the story of this role in a creative way. If you look at their new logo , you can spot the WS initials (in the upper right!), and you also may see a flag waving in the breeze (see the flag pole coming down on the left?); this is to symbolize the fact that they are "waving the flag" for Winston-Salem, celebrating all that is happening here and spreading the news of what our businesses have to offer! 
4. LONG BRANCH TRAIL
The Long Branch Trail is Winston's newest greenway! This 1.7 mile publicly accessible trail opened in April and runs from WFIQ to Rams Drive, creating connectivity in our city. NCDOT Deputy Secretary Julie White said of the project: "This new greenway is a wonderful example of how private-public partnerships can bring together various forms of transportation to offer real connectivity to residents…The Long Branch Trail provides recreational and health benefits, while also connecting downtown Winston-Salem and the growing Innovation Quarter."
Learn more about all the "green spaces" of WFIQ here. 
5. CYCLEBAR

CycleBar opened in the Twin City Lofts building on Fourth Street in January of this year. Cycle Bar offers indoor cycling classes to all fitness and experience levels. Your performance is tracked – with results emailed to you after each class. They provide shoes and towels for each class. Amenities include keypad lockers and showers. Each class has a customized playlist, so each class will be different.
Check out the CycleBar schedule and schedule a class – they are offering an awesome deal for those following along with our year in review! Enter promo code LTCBWS15 on the "Buy Credits" page to receive 15% off their Monthly Unlimited Membership or the 20 Ride Pack (4 month expiration).  
6. FLOW MOVES TO 500 WEST FIFTH
Announced in early 2017, the beginning of 2018 brought the move of the headquarters of Flow Automotive to downtown Winston-Salem. Flow's offices take up the 16th, 17th, and 18th floors of the former GMAC building, which is now branded as 500 West Fifth. 
The entire North side of the building is now glass, which gives employees an unobstructed view of the city and Pilot Mountain and makes the building feel alive again! You can see some early photos of the transformation here. 
7. WINSTON-STARTS
Winston-Starts, which began earlier this year, is a non-profit that aims to help start-ups get up and running! They have 35,000sf of state-of-the-art office space in 500 West Fifth that they rent out to early-stage companies at an extremely affordable rate. This space includes amenities such as high-tech conference rooms, private phone rooms, and flexible coworking space to encourage collaboration. In addition to the property's amenities, resident companies will be matched with mentors to help their companies succeed. 
Interested in all Winston-Starts has to offer? Take a look here! 
8. Business 40 Improvements
Business 40 renovations have been on everyone's minds for a while now, but they began in earnest this year and, in November, Business 40 closed between the US-52 and Peters Creek Parkway exits. The entire project is slated to be completed in Summer 2020 and will ultimately result in a lengthening of the acceleration and deceleration lanes, the replacements of nine vehicular bridges and adding two pedestrian bridges, and an increase in the speed limit to 55 mph throughout, among other things. When all is completed, all of US-421/Business 40 will be renamed as Salem Parkway. 
NCDOT is working hard to keep everyone informed about where the project stands on the Winston-Salem Business 40 Website, which is dedicated to information about this project. Despite any inconvenience, this undertaking is necessary and so exciting for all the benefits it will bring to our downtown! 
9. Camino Expanding
In September, Camino Bakery announced that both its Fourth Street and its Brookstown locations would be getting much needed additional space for seating!  They are now leasing a 10,000sf facility on Poplar Street and will be consolidating both kitchens into one at their new space. This will allow them to transform each kitchen space into seating, bringing the Fourth Street and Brookstown locations to about 60 and 40 seats respectively. This change will also help the bakery to expand their growing wholesale business.  
10. JUNIOR LEAGUE OF WINSTON-SALEM HEADQUARTERS
The Junior League is one of Winston-Salem's oldest philanthropic organizations, celebrating 95 years of service this year. The Junior League of Winston-Salem (JLWS) is an organization of women committed to promoting volunteerism, developing the potential of women and improving the community through the effective action and leadership of trained volunteers. In April, they moved their headquarters to 711 N. Trade Street, putting them in the heart of downtown's revitalization. This new space allowed them to expand their BookWORM program, which provides books to Forsyth County schools, by allowing them to store books in the same space as their offices.
We can't wait to see what this wonderful organization will accomplish over the next 95 years with the help of their new space! 
11.  JOYMONGERS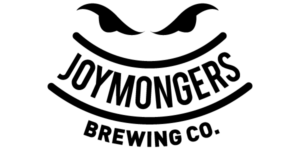 Joymongers opened their second location in the triad, this time in Winston, back in March.  Located in the historic West End neighborhood, this spot focuses on barrel aging their beers, which are brewed in Greensboro. Using wine and whiskey barrels, they are known for having fun and unusually flavored beers. They aim to create a family-friendly environment, viewing themselves as a art of the fabric of the neighborhood, and they feature frequent food trucks and live music. 
You can learn more about Joymongers Barrel Hall and check out all their upcoming events here! 
12. EARL'S
Earl's opened just before Thanksgiving in North downtown's Industry Hill, just across from The Ramkat and Wiseman Brewing. Head chef, Matt Pleasants, formerly of Bahtmobile and The Honey Pot, has created a Southern menu highlighting fried Chicken, served both Nashville "hot-style" and plain. They have a 4,000sf stage that will regularly feature live-music from local artists. Learn more about this exciting new downtown hot spot here! 
13. HOPS BURGER BAR 

In November, Winston received the exciting news that Hops Burger Bar would finally be opening a location here! Hops began in Greensboro and currently has three locations, one of which is in Chapel Hill. This restaurant is a staple on lists like "The Burger Joint Everyone is Talking About in Each State." They will be going the historic West End neighborhood at 901 Reynolda Road and hope to be open in Spring 2019.
14. LA REYNOLDS REDEVELOPMENT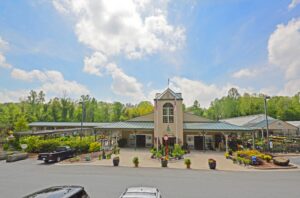 In November, the 37 acres on Styers Ferry Road, including the former L.A. Reynolds Gardens Showcase, sold with plans for a major redevelopment. Mayfair Street Partners, who are also responsible for the redevelopment of the former Pepper Building into the Indigo Hotel, are planning on adding about 229 apartments across six buildings and 16,000 square feet of retail space. Plans for the 10,000sf existing greenhouse include a high-end restaurant, a brewery and taproom, an outdoor beer garden and adjacent dog park, a wine bar/deli, and a hydroponic hops growing operation, which will provide hops for the brewery. You can read more about the proposed plans here. 
15. FOOTNOTE
Foothills expanded their footprint in February by adding a cafe behind their Fourth Street brewpub. This new spot shares space with Bookmarks, a local literary organization and bookshop, and has been named Footnote as a play on the bookish theme. They serve wine, cocktails, and, of course, Foothills beer, in addition to in-house roasted coffee and snacks.
The space offers a relaxed atmosphere as well as event space in the heart of downtown. Check them out here! 
16. 1001
1001, located at 1001 Marshall Street, will be an active, community focused, mixed-use development project designed to embrace the broader community, through extensive culinary opportunities and creative entrepreneurship. This development, announced in October, will be a key part of Winston-Salem's fast evolving arts and innovation ecosystem. 1001 will feature Forsyth County's first shared use commercial kitchen and incubator program; clothing design; small-scale industrial studios with a focus on food, health and textiles; shared office spaces; a bakery; and wellness services that may include yoga, pilates, bodywork, and retail. Learn more about this exciting development here. 
17. RAMKAT
The Ramkat, Winston's newest music hall took over the former Ziggy's space in March of this year. This 11,670sf space has a capacity of about 1,000 people and underwent extensive renovations to get it ready for its fresh start! The name comes from where they are situated in downtown. In the 1890s and early 1900s, the north end of Trade Street became the hot spot for employees of the local tobacco warehouses, where bars, drinking rooms, and boarding houses sprung up, causing them to nickname the area The Ramkat. The venue regularly features both local and national artists. 
You can find all of their upcoming events here! 
18. MERSCHEL PLAZA
The Downtown Winston-Salem Partnership revealed plans for an update of Merschel Plaza at their Annual Meeting in February. The between the future Indigo Hotel and One Park Vista will become an exciting urban gathering place and mixed-use development that will encompass parts of several blocks in the heart of the Downtown. The vision is for this area to become downtown's "living room," eventually connecting the major office areas, south of W. Second Street and east of N. Liberty Street, with the retail and entertainment areas to the north. The plaza itself will be a well landscaped public park where people can meet, relax, exercise and enjoy the amenities of a wonderful urban space. You can check out their full plan for the space here. 
19. ONE SALEM TOWER
The sale of Winston's One Salem Tower, located at 119 Brookstown Avenue, represents a huge investment in downtown and another indicator of the successful growth we have seen over the past several years. The new owners, a New York based investment group, are excited about their entrance into downtown Winston-Salem, and are extremely optimistic about the future growth of the market. This unique 55,000sf office building is certainly a trophy asset in downtown Winston-Salem and will continue to be so for years to come. Tenants in the building include law offices, architects, and engineering firms. Additional details on the sale can be found here. 
20. VILLAGE JUICE
In June, Village Juice opened their second location! Adjacent to Cycle Bar, the downtown location in the Twin City Lofts building is larger than their original space. They have counter service and a build-your-own salad area, along with beer and wine. In addition to the cold pressed juices they were originally known for, the menu includes smoothies, salads, grain bowls, smoothie bowls and desserts.
21. ALMA MEXICANA
Alma Mexicana, which opened in January, was the second venture by Claire Calvin, owner of The Porch and partner of Canteen Market & Bistro. Alma is unlike a traditional American Mexican restaurant, but instead focuses on contemporary takes on Mexican flavors. Their lunch menu features fast counter service, catering to the busy downtown lunch crowd, while their dinner menu features upscale small plates, intended for sharing, and creative margaritas . Alma Mexicana is located in the first phase of Bailey Power Plant.  
You can find their specials and updates here! 
22. INCENDIARY BREWING COMPANY
Labor Day weekend saw the grand opening of Winston's newest brewery. Incendiary Brewing Company occupies about 6,200sf of Bailey Power Plant's phase I development. 2,000sf of this is a large taproom that spills onto an equally large patio space. The outdoor space is part of the plant's original coal pit. Incendiary focuses on IPA's and pale ales, but also brews lagers and pilsners. 
23. GREAT TRANSFORMATION AWARD
It should surprise no one that the change we have seen in the Wake Forest Innovation Quarter over the years has been recognized as a "Great Transformation." In May, the North Carolina Chapter of the American Planning Association recognized Innovation Quarter in their Great Places in North Carolina awards program. The former R.J. Reynolds tobacco facilities have, in fact, been transformed in a fantastic way, now housing university programs, medical research, and retail as part of the largest historic redevelopment project in the history of North Carolina. A member of the panel said of WFIQ:  "This is what a lot of cities hope to have – a mixed-use innovation district in the heart of their downtown."
Learn more about this and other great transformations in North Carolina here! 
24. LTP ADDED FIVE NEW TEAM MEMBERS
In addition to new businesses, exciting announcements, and monumental sales, this year has also brought about tremendous growth for our team! In 2018, we added four new brokers, Jason Williams, Jason Bush, Jordan Cooper, and Tim Lichtenstein as well as a Transaction Coordinator, Zoe Deloglos. Thank you all for letting our growing team work alongside you over the past year, we are so excited to see what we can help you accomplish in years ahead!
---
Thank you for joining us this month as we celebrated some of the biggest news stories for Downtown Winston-Salem this year. It has been a wonderful year for us at Linville Team Partners and we are so grateful to be a part of such a vibrant community. We wish you and your families a wonderful holiday season and exciting 2019.