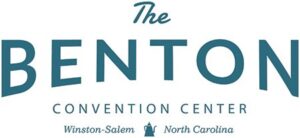 A couple weeks ago, our office toured the newly renovated Benton Convention Center in downtown Winston-Salem. After the tour, I realized this is a "field trip" every local should take- a purposeful visit to see all the work that has been done, and appreciate the investment our community has made in itself. Here's a little overview of what you'll find when you step onto the corner of Fifth and Cherry Streets.
The job of re-envisioning the convention center fell to tvsdesign, an architectural firm out of Atlanta, GA, whose portfolio of convention centers and projects includes the Javits Center in New York City, Georgia World Congress Center in Atlanta, Music City Center in Nashville, and international projects in China, Puerto Rico, and Panama.
Walking through the front door of the Benton Convention Center, you immediately recognize that tvsdesign hit the nail on the head. The space is bright, open, and crisp, exactly what today's convention goer would expect. The space is also adaptable, with the ability to handle groups of all sizes. But it's the small details that really set the convention center apart. Barn-wood accents can be found throughout the space, which is a nod to Winston's tobacco heritage. Local artist's works adorn the walls, fitting for the City of Art's and Innovation. There is even a mural of Maya Angelou, her likeness created by excerpts taken from her poems. The newly renovated Benton Convention Center is first-class and thoroughly Winston-Salem.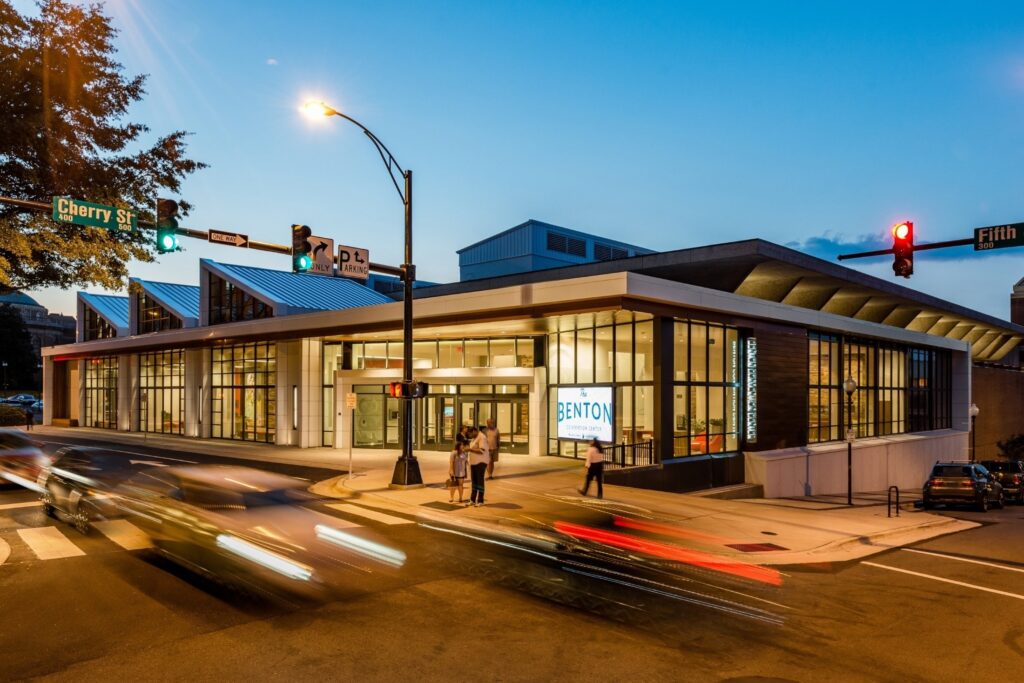 Rich Geiger of Visit Winston-Salem accompanied us on the tour, and discussed the impact the $20 million renovation is already having on our community. Rich explained that conventions are already being booked 5+ years out, a lead-time they have never seen before. Space that was once unusable is now functional. Visitors are raving about the improvements and express their plans to come back year after year. All of this activity drives tourism dollars into our community, and fuels further growth and investment. Visitors spending money in our community is exactly the kind of return on investment everyone was hoping for. 
The next time you pass by the Benton Convention Center, take a few minutes for a local "field trip". Stop in to see what everyone is talking about. You will walk away proud that visitors to Winston-Salem get to experience the very best while spending time in our community. And stay tuned for an upcoming interview with Rich Geiger about the growth in downtown Winston-Salem and his favorite parts of the Benton updates!