In today's post, Jason Thiel, President of the Downtown Winston-Salem Partnership, walks us through the history of multi-family development in our downtown.  
His succinct summary is an exciting look at the revitalization we have seen in our city over the last several decades! 
---
At the turn of the 21st century, downtown Winston-Salem was not recognized as a residential center.  It had two historic housing neighborhoods:  Holly Avenue and West End.  These developments were largely building in the late 1800's and early 1900s, long before the decline of downtown Winston-Salem over the last half of the 20th Century.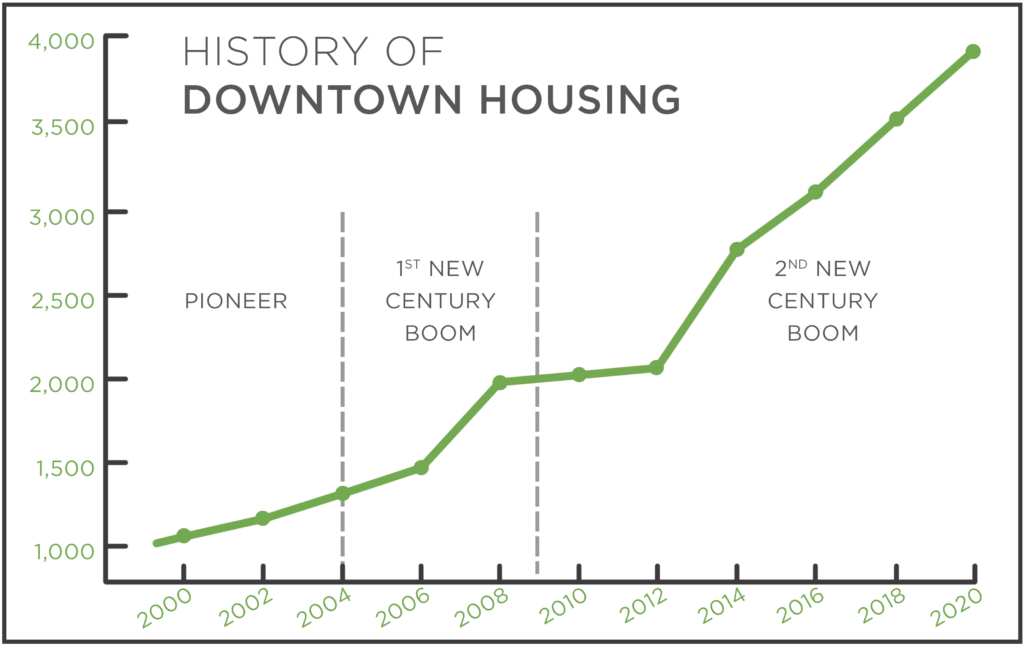 In fact, after the 53 apartments were built at Gray Court Apartments in 1953, there was not another significant housing development of any size in the center of downtown until 2005 when the Nissen Building was renovated into apartments, with the exception of the Crystal Towers which was built in 1972 by the Housing Authority of Winston-Salem.  This fifty-year window of stark decline in housing investment in downtown Winston-Salem by private investors is hard to imagine after the past 20 years of housing development in downtown Winston-Salem.
In order to understand the housing development patterns in downtown Winston-Salem since 1985 through the present day, I have taken the liberty of lumping the downtown housing projects into three (3) separate housing growth periods and have given them descriptive names, which are as follows:
---
Pioneer Developments
---
First New Century Boom Developments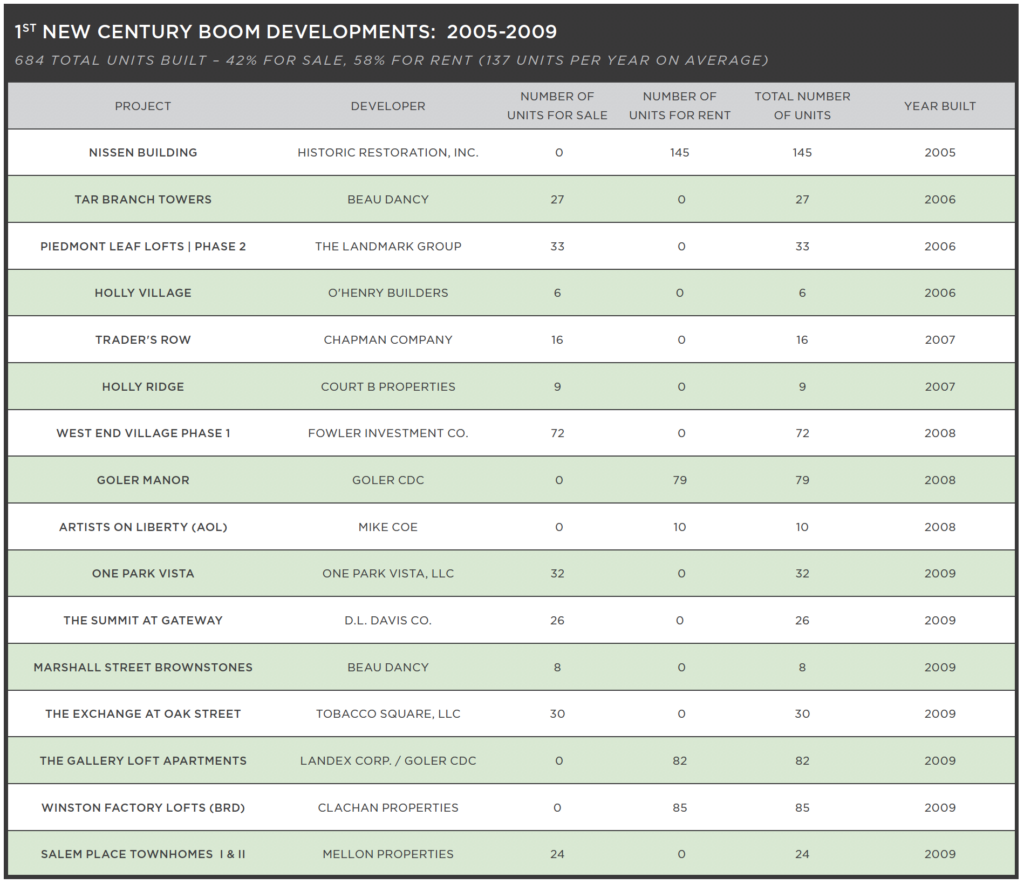 ---
Second New Century Boom Developments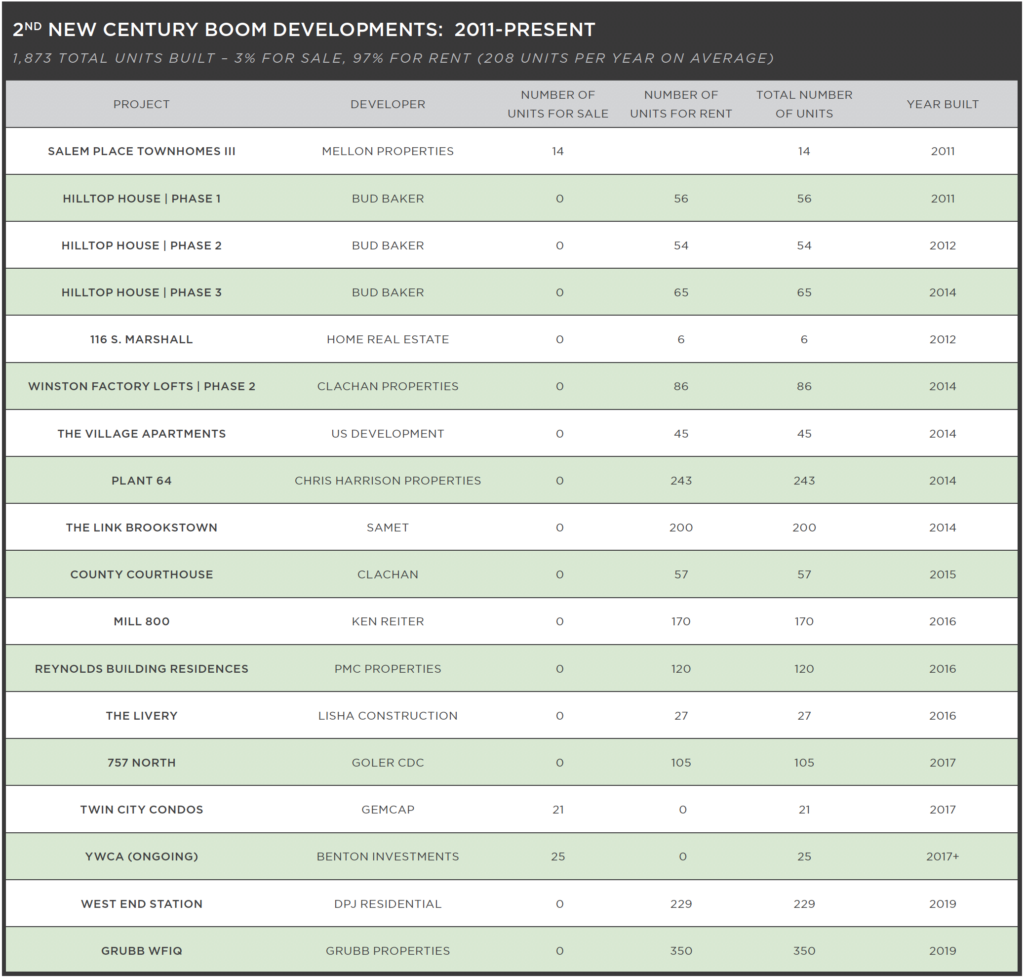 Indeed, there has been significant growth in our city, and it continues with several more upcoming projects.  Future projects include:
Grubb Properties at former GMAC site, which will have 225 rental units (just completed demolition).
DPJ Residential, developer of West End Station, has already started construction on the 300 unit apartment complex, known as The Easley, near West End Station right across from the ballpark (planned to be completed  in March of 2022).
Last week's announcement that DPJ Residential has another 240 unit project in the Industry Hill area around MLK/Trade Street on the horizon. 
Housing development continues to grow in downtown Winston-Salem, and this growth of residents brings additional exciting services and options for our downtown community.