In years past the area of Patterson Ave between 4thand 7thStreet was seen as just a run-down section of town until pretty recently. Thanks to many developers, including Wake Forest, the transformation has been remarkable. Bailey Park was once an overgrown field with old equipment that you wouldn't dare try to walk through. Today, it is a thoughtfully designed park that plays host to the Gears and Guitars Festival, Yoga in Bailey Park, and serves as a place where families can bring their children and pets. The Innovation Quarter has really taken on and embraced the Live, Work, and Play environment it has created for Downtown Winston-Salem.
Live
There are numerous housing options that have transformed the Innovation Quarter: 757 North Apartments, Albert Hall, Winston Factory Lofts, The Gallery Lofts, Plant 64, and the Piedmont Leaf Lofts.  And just announced, The Link Apartments will be joining the bunch in 2019. The Link will include 340 apartments and have several retail spaces on the first floor to provide for the shopping and restaurant demand. Every morning driving through the Innovation Quarter you can see people walking to their offices just blocks away from their homes.  Being able to have a variety of options to rent and own in the area has played a crucial role for companies in attracting talent to the area.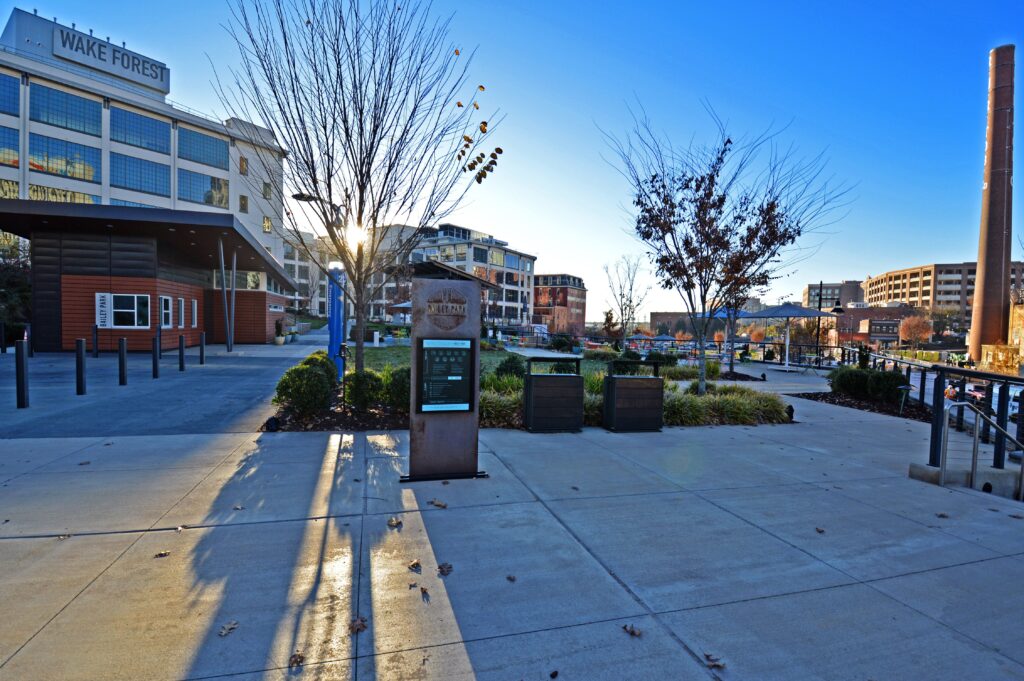 Work 
Phase I of Bailey Power Plant has also seen a massive change. Wexford Science and Technology has redeveloped the 111,480 SF historic power plant that used to power all of RJR Tobacco. The five Story Building is a mixed office and retail redevelopment. Floors 2-5 of this development have been completely set aside for office space. Floor 2 is home to the Innovation Suites. These spaces range from a single private office to 2,000 SF fully built out office space, ideal for any start up or established business that wants to be downtown and surrounded by all that the Innovation Quarter has to offer. Floor 3 has 15,000 SF of available office space while floors 4 and 5 are occupied by Wake Forest. 
Phase II of Bailey Power Plant, which is to be called 23-1, is a 75,000 SF mixed-use reactivation and redevelopment of the former RJ Reynolds Tobacco Company's coal-fire power plant and a modern repurposing of the historic railway. Front Street Capital will be developing this project with an expected delivery in late 2019. Similar to phase I, this project will include 15,000 SF of office space, further contributing to the collaborative working culture that has been established in the Innovation Quarter.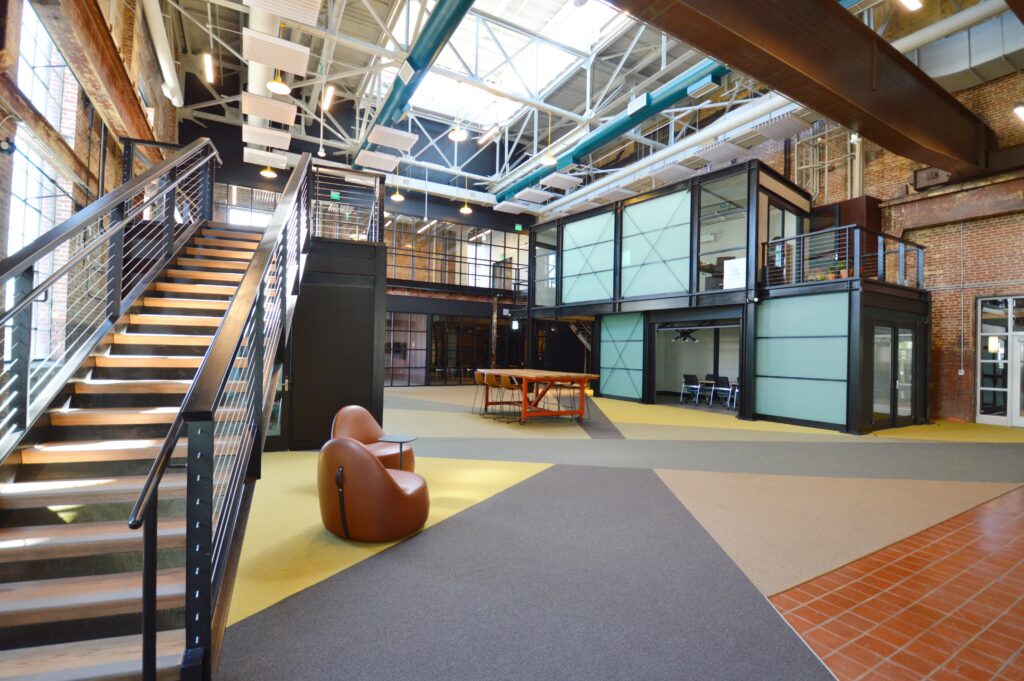 PLAY
The growing number of residents and employees in Innovation Quarter has subsequently increased the demand for more outlets for play! Both phases of the Bailey Power Plant redevelopment will be adding to the resources available to those enjoying Innovation Quarter. 
The entire main level of Phase I of Bailey Power Plant is dedicated to retail use. Linville Team Partners has helped Wexford Science and Technology land the much anticipated Incendiary Brewery, a local craft brewery, and Cugino Forno, a Neapolitan Pizza restaurant. These new additions, along with Alma Mexicana, will add to the Live, Work, and Play atmosphere that the Innovation Quarter is looking for. There are also two available retail spaces in Phase I that make up roughly 8,000 SF.
As for 23-1, there will be multiple opportunities for street level restaurant spaces to join Winston-Salem's growing culinary scene. Additionally, 23-1 with introduce several retail suites along the historic railway. This change will bring new energy and commerce to the Innovation Quarter.  Lastly, the historic railway will be reactivated as a pedestrian walkway. Similar to Bailey Park, this will add a vibrancy to Innovation Quarter's public spaces and contribute to the congenial atmosphere that you can feel when experiencing Innovation Quarter. 
I am very excited to see and experience how this area of downtown Winston-Salem continues to expand, and I look forward to more and more people and companies living, working, and playing in our community.
Learn more about what spaces are available in Innovation Quarter!