At the end of 2018, we decided that it was time to reevaluate our approach to sponsorship opportunities with local non-profits. We have always been active in supporting local groups financially, but we really craved the opportunity to get more involved with the
organizations. We felt that the best way to do this was to select a single philanthropy partner for the year and focus all of our efforts, both financially and through participation, on that one group. We decided to select each year's philanthropy partner by letting our whole team nominate and vote on organizations they are passionate about!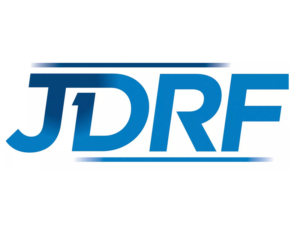 JDRF, the leading global organization funding type 1 diabetes (T1D) research, was selected as our 2019 philanthropy partner. This organization is near and dear to one of our brokers and was the perfect choice for the inaugural year of Linville Team Partners' philanthropy partnership. 
We had the privilege of supporting several of the organization's initiatives over the past year and helping create a world without T1D! 
Hope Gala
To kick off this partnership, LTP sponsored a table at the JDRF Triad's 2019 Hope Gala. This event attracted more than 900 guests and raised a staggering $1.3 million for T1D research!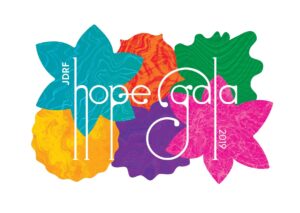 JDRF Triad transformed Benton Convention Center for an evening featuring a silent auction, dinner, and a lively dance floor! There was also a live auction that featured everything from basketball tickets to a golden retriever puppy. 
We had a blast gathering outside the office and learning more about this incredible organization. We heard stories of what it looks like to live with T1D and what it means to take care of loved ones with this disease.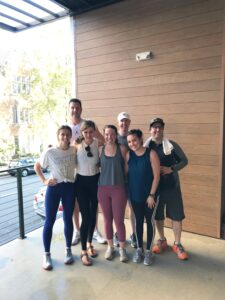 SPIN TO CURE DIABETES
One of the organization's national fundraisers is their "Ride to Cure Diabetes." This is a series of bike races that occur throughout the country. To-date, these races have raised over $50 million for type 1 diabetes research!
These races were all a bit far away for us to participate in (as much as we would love an excuse to go to Sonoma or Amelia Island!), but we wanted to brainstorm a way to participate in the Ride for a Cure here in Winston-Salem!
We partnered with CycleBar of Winston-Salem to put on a "Spin for a Cure", they generously donated their studio and staff members for the event and LTP donated $20 to JDRF for every bike booked! We raised over $1,000 in total and almost 50 people got to learn more about the mission of this organization! 
ONE WALK
In November, we had the privilege of sponsoring and participating in the JDRF Triad One Walk. The One Walk is another national initiative, with over 200 walks occurring across the country.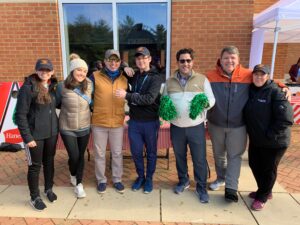 In addition to being a sponsor and handing out water to walkers, LTP gathered a team to walk! The route was just under three miles and took the group around and through Wake Forest University's BB&T field. 
Despite it being a chilly morning, we had a blast walking with others passionate about this organization (almost 900,000 across the country!). The Winston-Salem walk alone raised almost $300,000! 
---
We loved getting to know this organization over the course of the year! Check out the JDRF website to learn more about how you too can partner with their mission to create a world without T1D.
We are so excited to share our 2020 Philanthropy Partner with you soon – stay tuned!