Halloween has become more than just a holiday for children. In fact, 7 in 10 Americans plan to celebrate Halloween this year, making Halloween America's second favorite holiday, only surpassed in spending by Christmas. While children celebrate by going house-to-house in their favorite costumes, young adults (age 18-24 years) are more likely to celebrate by throwing/attending a party or visiting a haunted house and older adults are more likely to celebrate by passing out candy. Regardless of the type of celebrating, the popularity of this holiday and each of these acts of participation make Halloween a big driver of retail sales.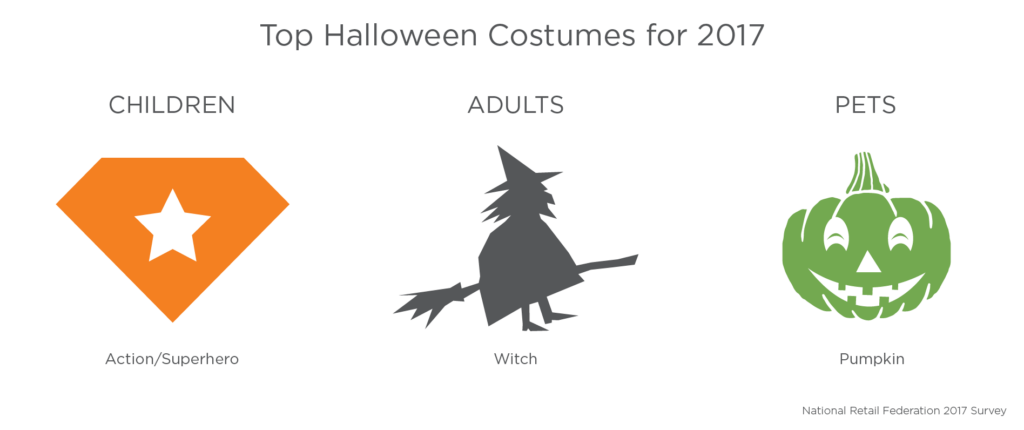 The Business of Halloween
According to the National Retail Federation (NRF), more than 179 million Americans are planning to partake in Halloween festivities this year, spending $9.1 billion. If true, 2017 would set a record high in survey history for the number of Halloween participants and spending. Halloween spending and participation spans the generations and encompasses everything from decorations, candy, and costumes (even some for pets!). Not only has the Halloween spending boom resulted in huge sales for retailers, but also bars, restaurants, haunted houses, theme parks, and even cities are seeing opportunities to grow this seasonal business with events leading up to October 31st. For example, Salem, Massachusetts, known for being the location of the Salem Witch Trials in the late 1600's, has used its history to become a popular tourist destination around Halloween.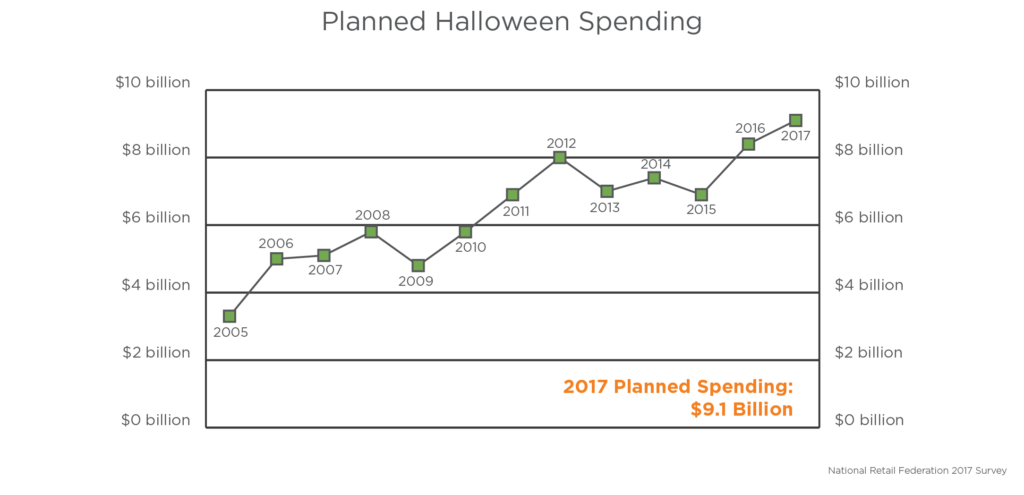 Halloween Retail Doesn't Follow the Trends
One interesting differentiator for this retail trend is the focus on spending in physical stores. Although more people look for Halloween inspiration online through general searches (35.2%) and sites like Facebook (18.2%), Pinterest (17.9%), YouTube (12.9%), and Instagram (10.4%) than within retail stores, more shoppers are planning on actually spending money in physical stores than online. The biggest increase for being a predicted shopping destination was for home décor and home improvement stores. This focus on spending in physical stores is unlike the trends we are seeing in retail space in general. Even specific commercial real estate sites have sprung up to support this seasonal boom. Pop-up shops and short-term leases have helped targeted retailers such as Spirit Halloween to support the retail needs during this busy season.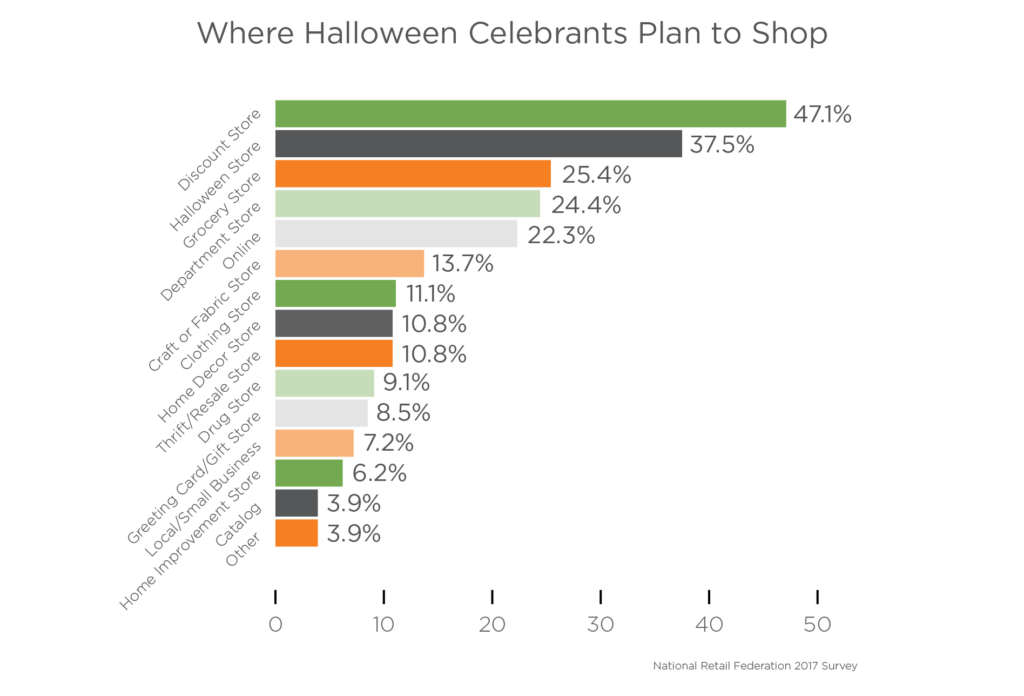 Don't look for this holiday growth to slow down – the "business of Halloween" is growing. Halloween allows for people of all ages to escape the pressures of everyday life and enjoy this unique holiday by getting more and more creative with their costumes and parties thrown.
REFERENCES:
http://source.southuniversity.edu/halloween-is-big-business-27678.aspx
https://nrf.com/resources/consumer-research-and-data/holiday-spending/halloween-headquarters