An Interview with Lindsay Bierman
Lindsay Bierman, the Chancellor of the University of North Carolina School of the Arts (UNCSA) has worn many hats over the years. His resume is both broad and impressive; some of the highlights include: working for renowned architect Robert A. M. Stern, earning a Masters in Architecture from the University of Virginia, and serving as Editor in Chief of Southern Living magazine. In his short time at UNCSA, Lindsay has used his leadership and creativity to cast a vision for the University's future and secure a foothold at the intersection of arts and innovation that our city prides itself on.
I met Lindsay while attempting to keep up with him during CrossFit workouts …. that's right, the former Editor in Chief of Southern Living and Chancellor of School of the Arts is also a CrossFit Athlete (a really good one at that!). With such an interesting background and varied interest, I knew he would be the perfect person to offer some insight into Winston-Salem's growth and progress. Here's what he had to say:
Over the course of your life, you've Traveled extensively and lived in many cities: Detroit, Washington DC, New York, AND Birmingham. As a relatively new resident of Winston-Salem, what has been the most surprising or exciting thing you've found about living here? 
As a former architect and glossy magazine editor, how did I not know about the charms of Old Salem, the world-class artists at UNCSA, and the explosive growth downtown? I've met so many people who knew nothing about Winston-Salem, came for a visit or an interview, fell in love with the place and decided to relocate or retire here. It's an unusually tight-knit and welcoming community, just the right size—not too big, not too small, close to everything beautiful in North Carolina, and incredibly affordable. It's also quickly becoming one of the region's hottest markets for startups and entrepreneurs.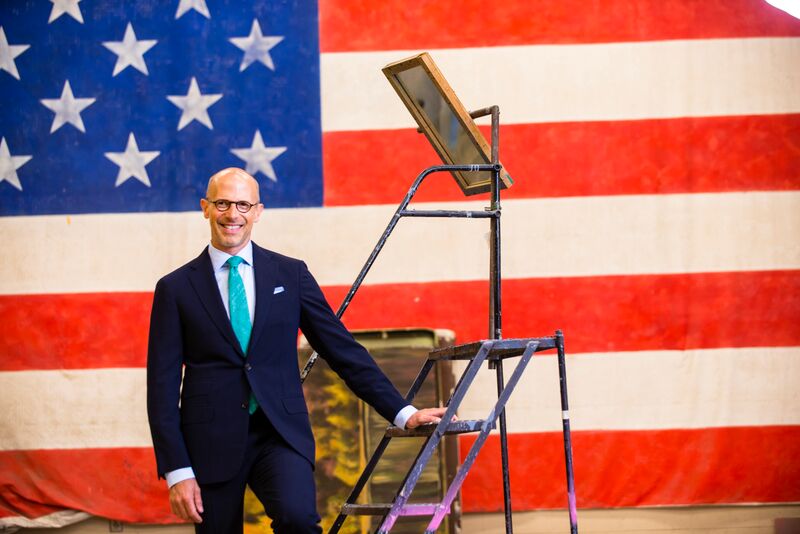 You worked for one of the world's most famous architects, Robert A.M. Stern. With your impressive design background, do you have a favorite building or group of buildings in Winston-Salem? 
We've always lived in old houses, and I would really love to live in Old Salem. I know the exact house I'd buy if we could. It's one of the most beautiful collections of buildings anywhere—the integration of landscape and architecture reminds me of my graduate school alma mater, the University of Virginia. We're in the Chancellor's residence now, which is a condo, but eventually I need to get back to living in a big 'ol house with operable shutters, creaky wood floors, and a rambling English garden. Bob Stern taught me everything I know about historic preservation. It would be so wonderful to become the steward of an architecturally inspiring and significant property.
Prior to your role as Chancellor of School of the Arts, you were Editor in Chief of Southern Living. If Southern Living were to run a cover feature on Winston-Salem, what would be the title of the article and why?
For the Southern Living audience, I'd make it a travel story, probably focused on garden tours including Reynolda House and Old Salem, for starters, and then I'd call my landscape designer friends who've worked in the city to find a cover shot. We tested cover lines and story titles endlessly, so I'd have to go with proven clickbait like "Secret Gardens of the South" or something similar. Or broaden the feature to focus on "The South's Hottest Cities," with a roundup on where to go and what to do in Winston-Salem. And of course, I'd send them to a student performance at the Stevens Center!
The Stevens Center on Fourth Street in downtown Winston-Salem is one of UNCSA's most well-known buildings. Do you have aspirations or dreams for the property in the coming years?
Most definitely yes. The building has declined rapidly over the past several years, and desperately needs extensive renovations and technology upgrades, not to mention about five times as many bathrooms. And now the terra cotta is falling off the upper floors, so I'm working with a greater sense of urgency to move this forward through many, many hurdles, delays, and state processes. We've hired Robert Stern Architects to complete a comprehensive master plan, which should be done by fall 2017. What I've seen from them so far is absolutely brilliant! There's so much potential to make the Stevens Center a major regional cultural attraction. Anything we do will come with a steep price tag, so we've hired cost consultants to give us a clear idea of what we're looking at. In the meantime, if you know anyone who wants to help me out with funding, please let me know!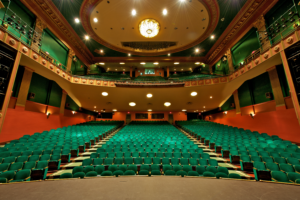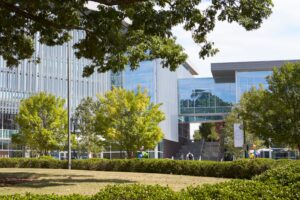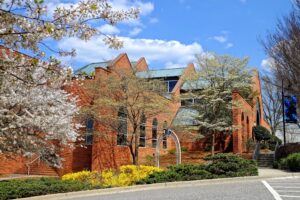 From the left: 1. UNCSA's Stevens Center (Photo Courtesy of J. Sinclair) 2. The new Seman's Library (Photo Courtesy of D. Hillegas) 3. Alex C. Ewing Performance Place (Photo Courtesy of G. Allen Aycock)
Where do you see Winston-Salem in ten years? Is there another city we seem to be growing in the likeness of, or are we charting our own course?
I've referred to Winston-Salem as "the Brooklyn of the South," and "a future Austin," but right now I'd say we need to catch up to Asheville in some ways, and Durham in other ways, and continue the great work we've been doing to live up to our tagline "City of Arts and Innovation." We're uniquely positioned to chart our own course as a magnet for a new generation of creative industries and tech entrepreneurs. Wake Forest has catalyzed an amazing transformation downtown. Now it's our turn. In my role at UNCSA, I want to do everything I can to drive arts-based economic growth and development.
All of us can feel the energy and excitement buzzing around Winston-Salem, but hearing about what's happening in our city, from the perspective of someone like Lindsay Bierman, adds a special kind enthusiasm for what's yet to come. There is no doubt Lindsay's leadership in our community will play a big role in shaping the future of the City of Arts and Innovation.